PPE Clothing / 3 Ply Surgical Face Mask & Hand Sanitizer Manufacturers
redleos
PPE Clothing / Dress & 3 Ply Surgical Face Mask Manufacturers
What is PPE?
PPE is stand for Personal Protective Equipment. These equipment are used to protect a person from different diseases and injuries. PPE or Personal Protective Equipment include clothing / dress, face mask, kn95 face mask, 3 ply face mask, goggles or other garments etc. Actually, PPE contains the complete kit for protection.
Having the appropriate personal protective equipment contributes in an essential way to preserve the health and safety not only for you but all of us.
Why We Need PPE Clothing / Dress / PPE Apparel / Face Mask / Hand Sanitizer?
PPE clothing / dress / apparel / face mask is used for various kind of protection but currently, PPE clothing is used to protect from new coronavirus disease (COVID-19) which has moved from epidemic to pandemic declared by WHO director-general Tedros Adhanom Ghebreyesus.
Precautions for Coronavirus (COVID-19)
+ Stay Home
+ Maintain Distance
+ Frequently Wash Hands for 20 Seconds
+ Cover your Face with Face Mask
+ Use PPE for protection
Details of PPE Clothing / Dress/ 3 Ply Surgical Face Masks & Hand Sanitizer?
PPE Dress / Clothing is available in different GSM (40 & 60) available in whole sale & retail prices.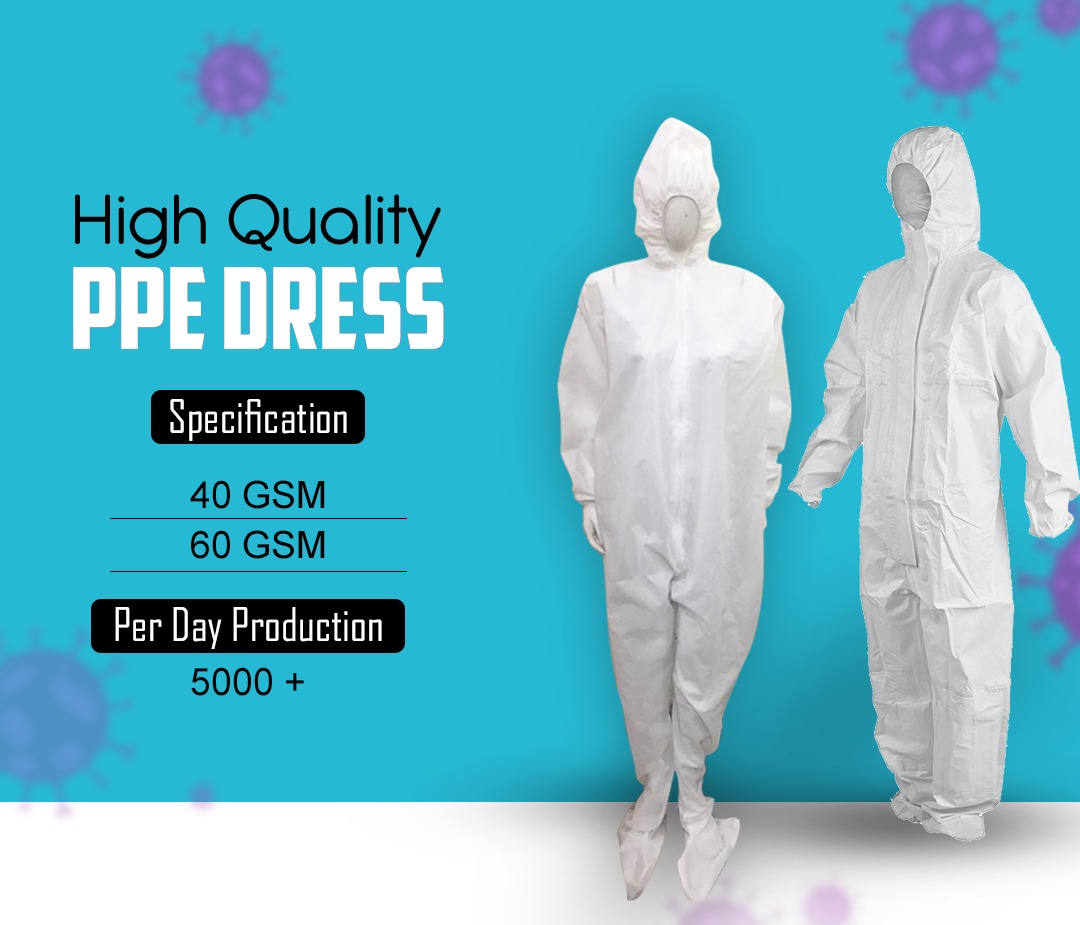 Disposable Anti-Dust Surgical White / Green Face Masks 3 ply manufacturer in Pakistan @ Retail and Whole Sale prices. Actually, we are the Disposable Face Mask Importer & Supplier in Pakistan that's why the prices will be very competitive. We are also offering hand sanitizer because we are the hand sanitizer manufacturer.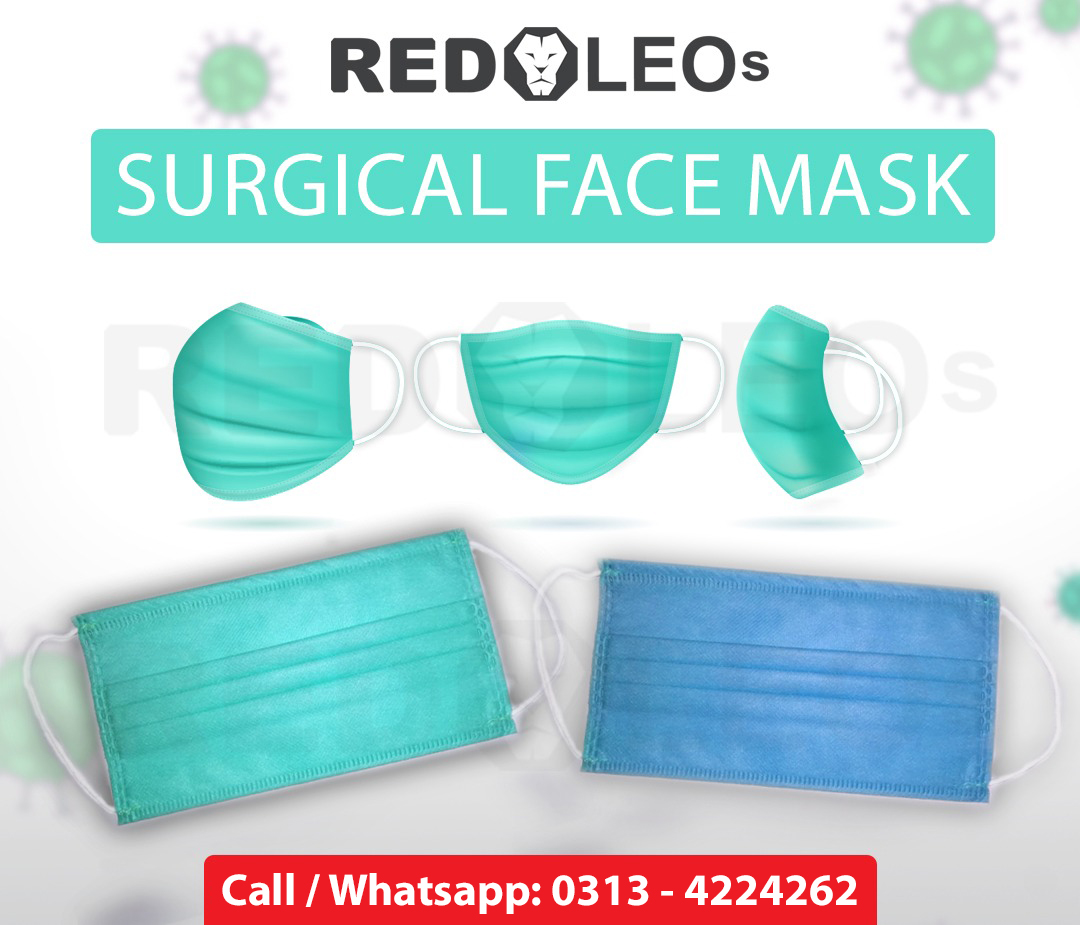 We are 3 ply surgical face mask manufacturer or 3 ply face mask with ultrasonic punched manufacturer as well as kn95 face mask manufacturer & hand sanitizer manufacturer in lahore / karachi / faisalabad / punjab / pakistan.
Delivery Terms
Delivery within Lahore will be on same day and if you are belongs to out of station than delivery depends on the cargo services.
If you have ordered the large quantity like Full Mazda or Van then depend on distance & on the Govt. Rules. Orders of 3 ply surgical face mask or kn95 face mask  or 3 ply face mask with ultrasonic punched can be from all major cities of Pakistan like Lahore, Faisalabad, Multan, Karachi, Islamabad, KPK, Peshawar, Singh etc because we are the face mask manufacturer.
Fore more details please contact us via Phone / whats app. 
Contact with 3 Ply Surgical Face Mask Manufacturer
People Also Search For: 3 Ply Surgical face mask manufacturer & suppliers in lahore karachi  pakistan kpk pershawar sindh, ppe clothing / dress suppliers in lahore karachi  pakistan kpk pershawar sindh, face mask manufacturer in lahore karachi pakistan kpk pershawar sindh, facemask price retail, wholesale, ppe kit, ppe equipment, ppe kit price in pakistan, 3 Ply Disposable Surgical Face Mask Manufacturer In Pakistan, 3 Ply Disposable Face Masks, Disposable Anti-Dust Surgical Green Face Mask Price in Pakistan, Disposable Face Mask Supplier, 3M 8210 N95 face masks manufacturer, 3 Ply Surgical Face mask with melt blown fabric with ultrasonic punched